News
TARC Saves a Seat for Rosa Parks and others
January 30, 2023
TARC celebrates those who have fought to make public transportation in our community and nation a more equitable place.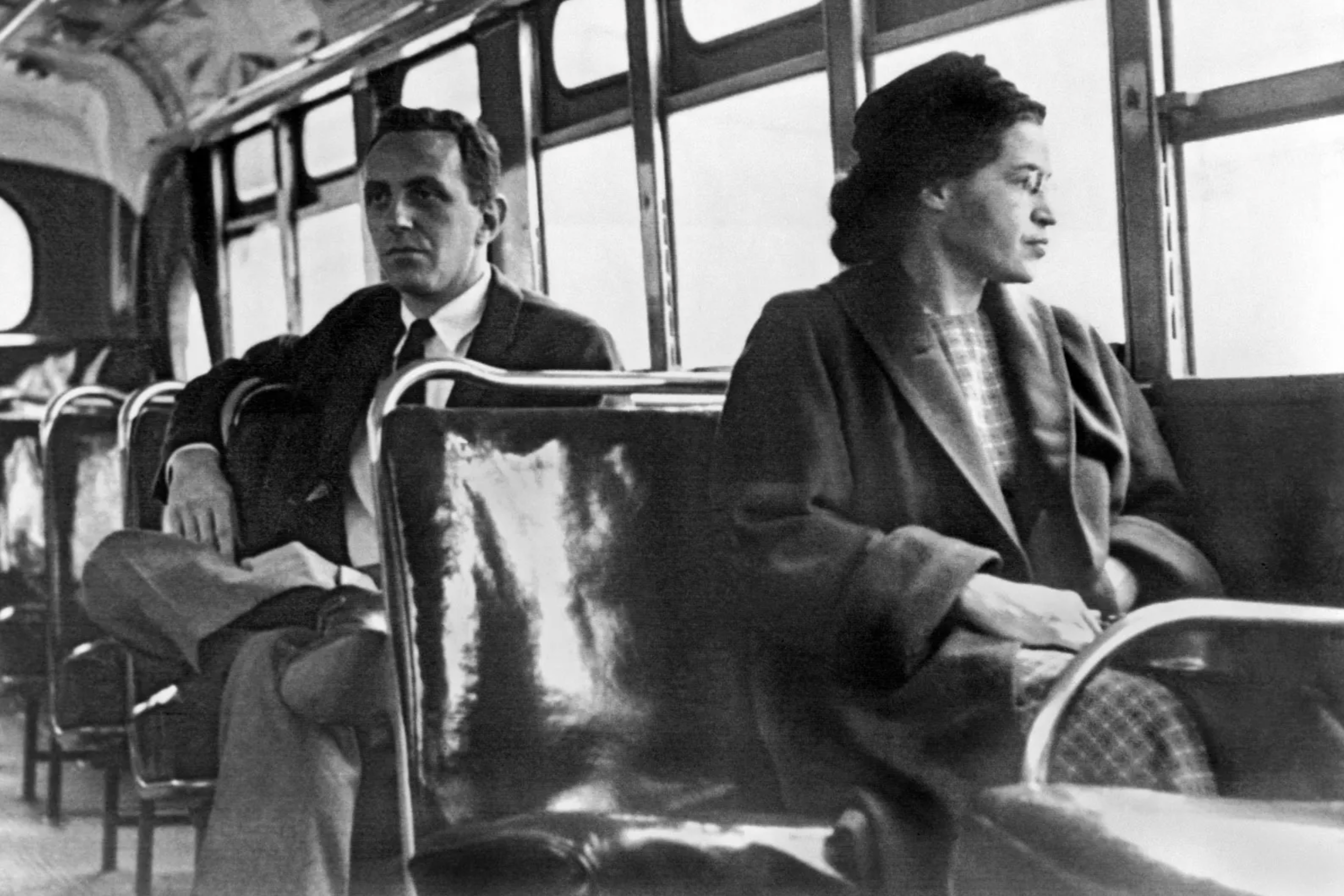 Rosa Parks
Rosa Parks refused to relinquish her seat, and move to the back of the bus. For not giving her seat to a white passenger, Parks is arrested.
Claudette Colvin
8 months before Rosa Parks, 15-year-old Claudette Colvin is arrested for allegedly being in violation of Montgomery, Alabama's ordinance requiring segregation on buses.
Fred Gray
Lawyer Fred Gray defended both Colvin, and Parks in their cases against the state of Alabama. He filed the petition that eventually ruled segregation on public transportation unconstitutional. 

To learn more about Parks, Colvin, Gray, and the Montgomery Bus Boycotts: https://kinginstitute.stanford.edu/encyclopedia/montgomery-bus-boycott
Irene Morgan
While riding a bus from Gloucester, Virginia back to her home of Baltimore, a bus driver demanded that Irene relinquish her seat to a white couple. She refused, and was arrested. Her case rose to the Supreme Court, who ruled that segregation violated the constitution's protection of interstate commerce. The case was a catalyst for further Civil Rights rulings.
Robert and Samuel Fox, Horace Pearce
The Fox brothers, and their business partner Horace Pearce, helped end segregation on Louisville streetcar's by refusing to get off the Central Passenger Company's streetcars. As a result of their protest, Black Louisvillians were able to ride streetcars without restriction.
To learn more about the Fox brothers, and Horace Pearce: https://www.civilrightsteaching.org/desegregation/freedoms-main-line
Alyce French Johnson
A native of Louisville, Alyce French Johnson began her career at TARC in 1977 as a Customer Service Representative. During her employment at TARC, Alyce also served as a Coach Operator, and the Director of Transportation. She retired from her position of Assistant Executive Director at TARC on September 1, 2016. At her retirement, TARC recognized Alyce's almost 40 years of service to the company by naming the training center in her honor. During her years at TARC, Alyce had the distinct honor of being elected by her coworkers to represent them as union business manager and union president.