Doing Business with TARC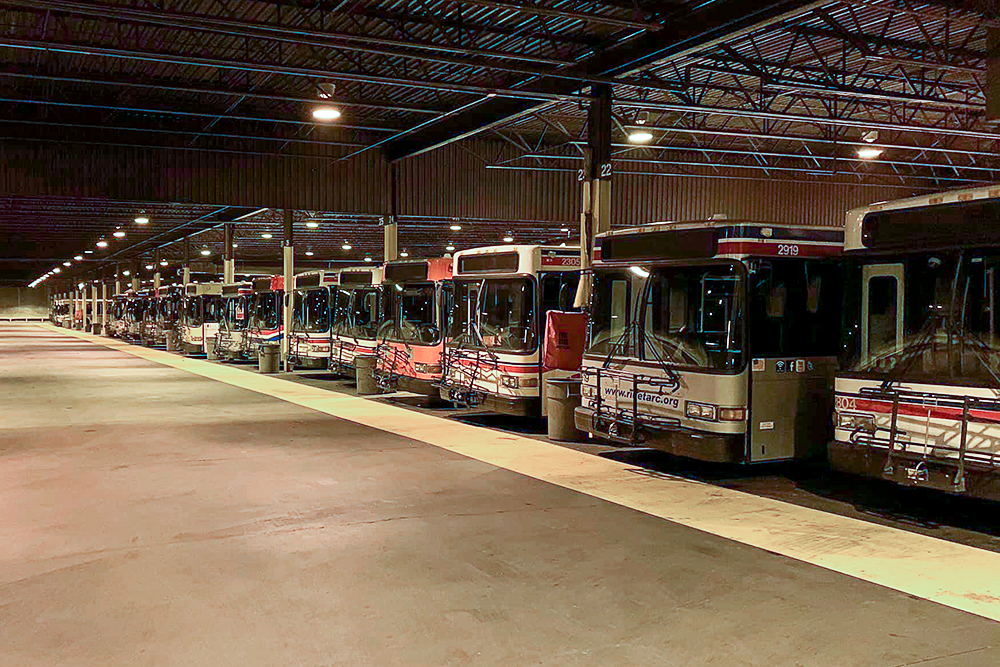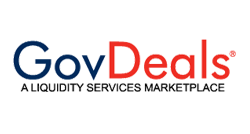 Current Opportunities Terms & Conditions Active Contracts
TARC Purchasing
TARC buys parts, supplies, equipment, professional and other services required to maintain the buses, related equipment, fixed facilities and administrative offices.
The Purchasing Department handles all purchasing for the Transit Authority of River City.
All goods and services, which TARC needs, are obtained through spot purchases and competitive bidding.
Goods and/or services valued from $3,000 to $35,000 may be purchased from the lowest and best of three quotations obtained by phone or in writing.
Goods and/or services valued over $35,000 are purchased through a competitive sealed bid process. Vendors are notified of TARC's intent to obtain bids by direct mailings from current vendor lists and through newspaper advertisements.
If you have questions about TARC's purchasing policies, please contact:
Maria Harris
Director, Purchasing Department
Transit Authority of River City
1000 West Broadway
Louisville, KY 40203
Phone: (502) 561-5199
Fax: (502) 561-5148
Email: mharris@ridetarc.org
All forms, bid notices, specifications and other documents can be downloaded by visiting TARC's Bonfire portal.
How to use TARC's Bonfire Portal. This video will guide you through the process of submitting a bid package on TARC's Bonfire portal.
Registration is completely free. Documents may also be picked up at the above address during the hours of 8 a.m. to 4:30 p.m., Monday – Friday.
Section 5310 Grant Application
For the Section 5310 Grant Application, please click this link, Current Opportunities or click the blue button above.
Bid Notices & Lists
Who Receives TARC's Bid Notices?
Known Vendors
Tri-State Minority Business District Council (TSMSDC)
Metro Louisville Economic Development Center
Greater Louisville, Inc.
Hispanic Latino Business Council
F.W. Dodge Corporation (Construction Only)
How Does TARC Advertise for Bids?
All bid-related advertising appears in the legal notice sections of the Louisville Defender, Courier-Journal, and Passenger Transport (as applicable). Construction projects are also listed in the Dodge Report. All of TARC's solicitations are posted on TARC's website and on the Bonfire portal.
Bidding & Small Businesses
Check These Points: Mistakes Can Cost YOU $$$
A word of WARNING! One of the most difficult aspects of operating a business is bidding and job pricing. It is very important to remember to use extra care when preparing bids. Please refer to this checklist to make sure that these points have not been overlooked, causing the disqualification of your bid.
Spot Purchases
Acknowledge receipt of pricing request.
Give prompt quotation response.
Sealed Bids
Have you read the solicitation thoroughly and do you understand it?
Have you conformed to all the necessary specifications and standards?
Have all addenda/amendments been acknowledged?
If bonding is required, has it been included?
Have you carefully entered your pricing information (Lump sum or per item as specified in the bid) ?
Are the figures legible?
Are your terms for delivery in exact accordance with that required in the bid (F.O.B. Destination) ?
If you provide any discounts, have they been stated correctly?
Sign your bid. Is the person who signed the bid authorized to do so?
Has your envelope been identified properly?
Make sure that the bid arrives on time. It is your responsibility to see that it does.
Please remember the Transit Authority of River City, TARC reserves the right to consider non-responsiveness in connection with any proposal request to be sufficient cause for removal of unresponsive vendor from our active bidders list.
Do not hesitate to initiate contact with the Purchasing Department to seek assistance. Since TARC is a public agency, you may request information on current pricing.
Follow-up. If you are not the successful bidder, find out what the winning bid was and compare it with your bid. With each experience, a firm will be better able to assess what it takes to bid successfully.
Small, Disadvantaged Business Enterprises
If you feel your firm qualifies under the Small Business Administration definition of a small, disadvantaged business enterprise as found in Section 8 (d) of the Small Business Act, please contact:
Office of Diversity and Inclusion
Transit Authority of River City
1000 West Broadway
Louisville, KY 40203
Phone: (502) 561-5106
Fax: (502) 213-3244
Kentucky Transportation Cabinet Certified DBE Directory
On an triennial basis, TARC establishes goals for the participation of a disadvantaged business in its procurement process. For federal fiscal years 2017, 2018, and 2019, the DBE goal is 12%.
Get On-Board with TARC
The Transit Authority of River City (TARC) is committed to being a national transportation leader that provides innovative, cutting-edge service to benefit the greater Louisville community. This commitment includes one of our valued resources, Disadvantaged Business Enterprises (DBEs*). TARC continually seeks out and utilizes certified DBEs that can provide quality products and services.
NOTE: There is no DBE set-aside or discount provision in TARC's Disadvantaged Business Enterprise Program.
Overall DBE Goal:
The Overall DBE Goal for FY 2017, 2018, 2019: 12%
Kentucky Transportation Cabinet Certified DBE Directory
Certification Eligibility:
* A Disadvantaged Business Enterprise is defined as a for-profit small business concern:
That is at least 51% owned by one or more individuals who are both socially and economically disadvantaged or, in the case of a corporation, in which 51% of the stock is owned by one or more such individuals; and
Whose management and daily business operations are controlled by one or more of the socially and economically disadvantaged individuals who own it.
Other criteria includes, but is not limited to:
Membership in a protected class;
The owners' personal net worth; and
Firm meets SBA small business guidelines.
* Gross receipts averages over three years must not exceed the current small business size standards as set by the U.S. Small Business Administration (SBA).
Policy Statement:
It is the policy of the Transit Authority of River City (TARC) to award and administer all U.S. Department of Transportation (US DOT) assisted contracts in a nondiscriminatory manner. TARC will take all necessary and reasonable steps in accordance with 49 CFR, Part 26, to ensure that (a) a level playing field is created in order that small and disadvantaged business enterprises have the maximum opportunity to compete for and participate in the performance of contracts financed in whole or in part with Federal funds; (b) only firms that fully meet the eligibility standards are permitted to participate as DBEs; and (c) development assistance is provided so the DBE firms may successfully compete in the marketplace.
TARC and its contractors shall not discriminate on the basis of race, color, religion, gender, disability, age, or national origin in the award and performance of Department of Transportation assisted contracts.
TARC will ensure that small and disadvantaged business enterprises are informed of procurement activity through trade papers, newspapers, minority community focus newspapers, local assistance agencies and direct contact.
When requested, TARC will provide information on certification procedures, bonding requirements, joint venturing, job performance requirements, procurement opportunities, and facilitate the review and evaluation of unsuccessful bids through debriefing sessions. TARC will encourage joint ventures among small and disadvantaged business entities and also between majority and small disadvantaged firms in its bidding process.
The Transit Authority of River City Board of Directors adopted this Policy Statement at its regular meeting convened on Monday, August 16, 1999.
Cedric Powell, Board Chairman
Objectives:
To ensure nondiscrimination in the award and administration of US DOT assisted contracts;
To create a level playing field on which DBEs can compete fairly for US DOT assisted contracts;
To ensure only firms that fully meet 49 CFR Part 26 eligibility standards are permitted to participate as DBEs;
To help remove barriers to the participation of DBEs in US DOT assisted contracts; and
To assist in the development of firms that can compete in the marketplace outside the DBE program.