Plans and Projects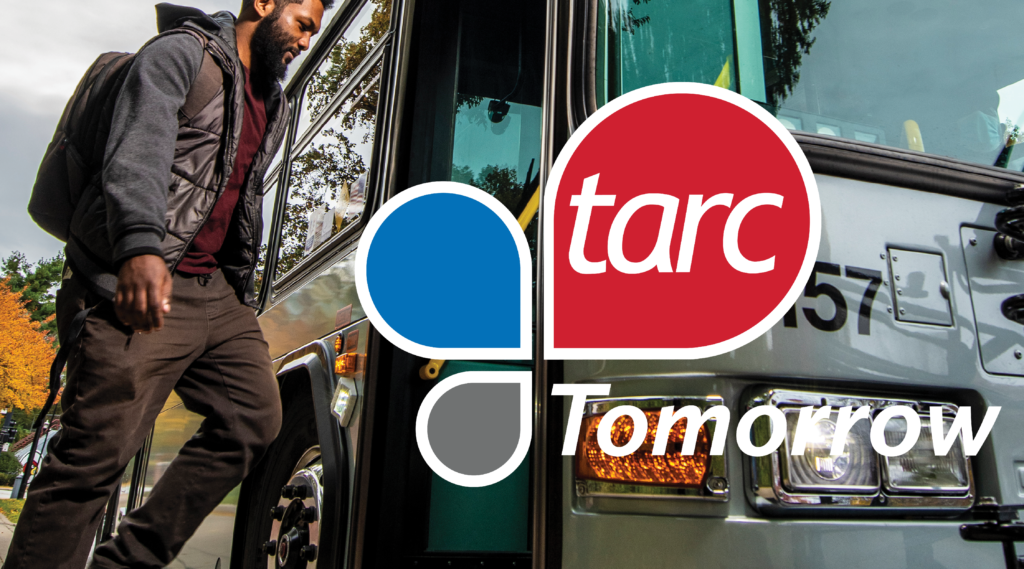 TARC Tomorrow: Planning today for a better journey tomorrow
TARC is developing a long-range plan for the future of public transit and mobility in the Louisville region–we call this TARC Tomorrow. Our plan includes six "Big Ideas" that provide the framework for TARC to move forward. To learn more and offer your feedback, click here.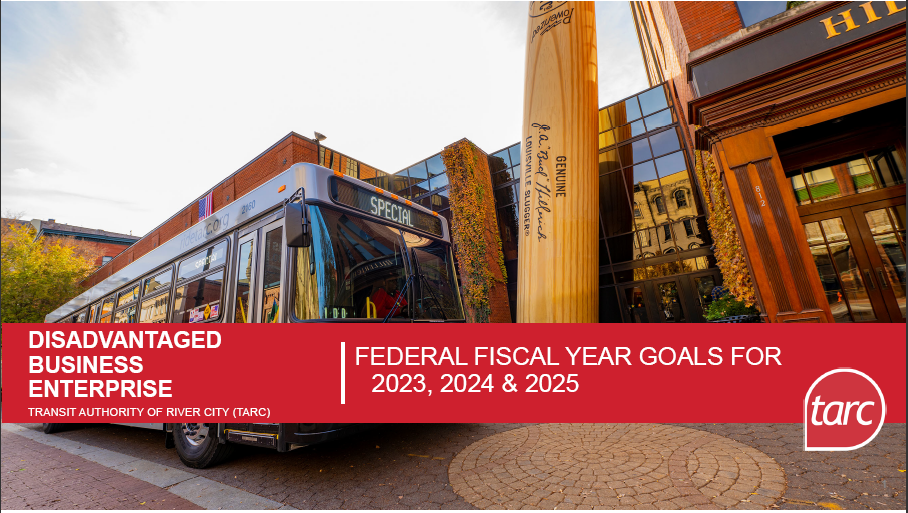 Disadvantaged Business Enterprise (DBE): Federal Fiscal Year Goals for 2023, 2024, and 2025
FTA recipients, such as TARC, expected to award more than $250,000 in FTA funds in prime contracts (excluding transit vehicle purchases) in a Federal fiscal year are required to set a three-year goal for DBE participation in accordance to 49 C.F.R. § 26.45(a); click here to read TARC's fiscal year goals for 2023, 2024, and 2025.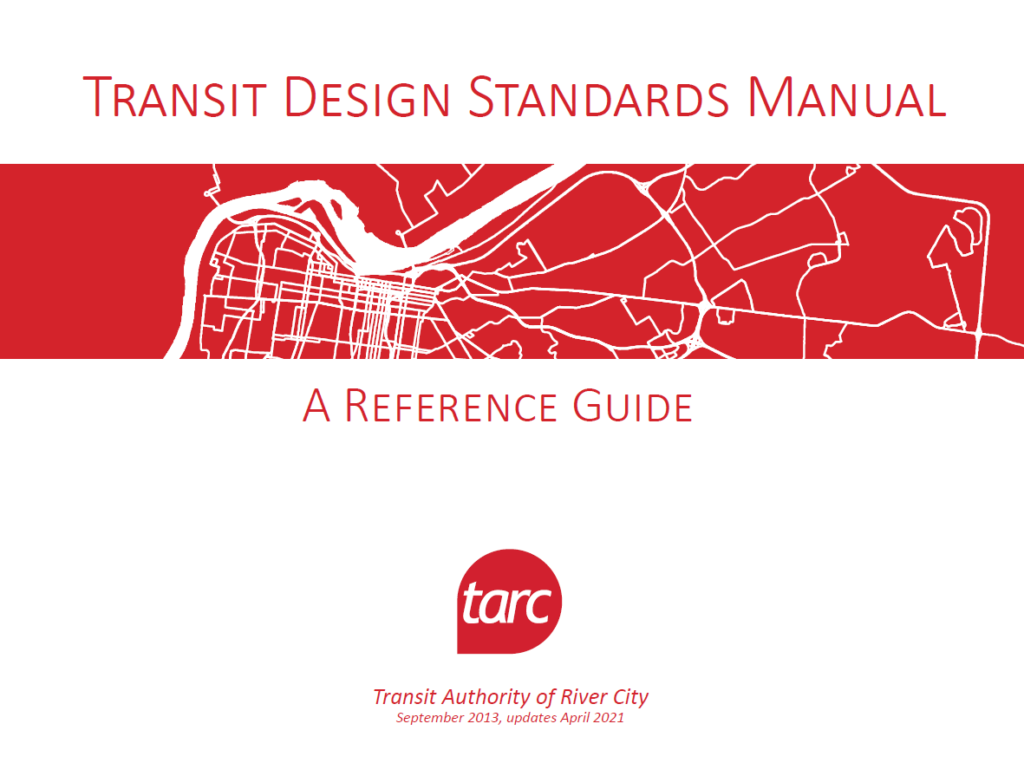 Transit Design Standards Manual
As the local public transit provider in the Louisville region, the Transit Authority of River City (TARC), has developed the Transit Design Standards Manual to encourage the coordination of local development and transit service. This manual serves as a reference to help local jurisdictions and the development community to accommodate transit within their development plans.
Although TARC deals primarily with transit needs within the public right-of-way, the agency encourages property owners and developers to consider the transportation needs of the site's users when locating and designing buildings and amenities within a new or redeveloped site.

By providing the infrastructure, access routes, facilities, and amenities, a new development can help to make public transit an attractive and efficient mode of travel within the community.