Plans and Projects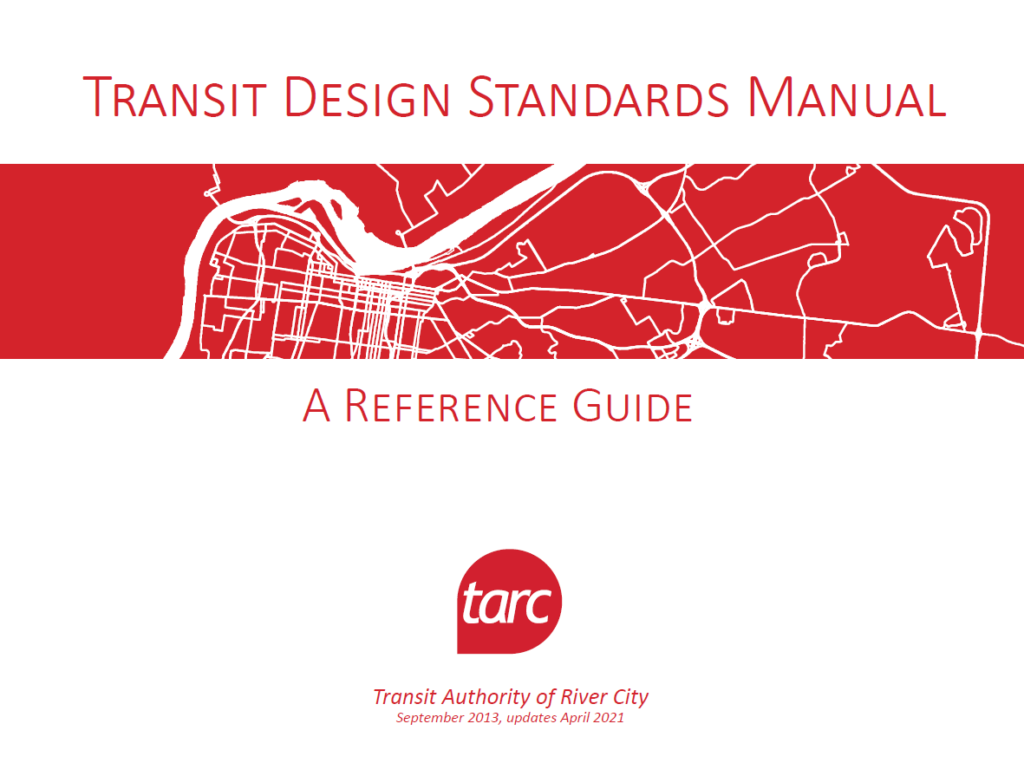 Transit Design Standards Manual
As the local public transit provider in the Louisville region, the Transit
Authority of River City (TARC), has developed the Transit Design Standards
Manual to encourage the coordination of local development and transit
service. This manual serves as a reference to help local jurisdictions
and the development community to accommodate transit within their
development plans.
Although TARC deals primarily with transit needs within the public
right-of-way, the agency encourages property owners and developers to
consider the transportation needs of the site's users when locating and
designing buildings and amenities within a new or redeveloped site.

By providing the infrastructure, access routes, facilities, and amenities, a new
development can help to make public transit an attractive and efficient
mode of travel within the community.