Community Outreach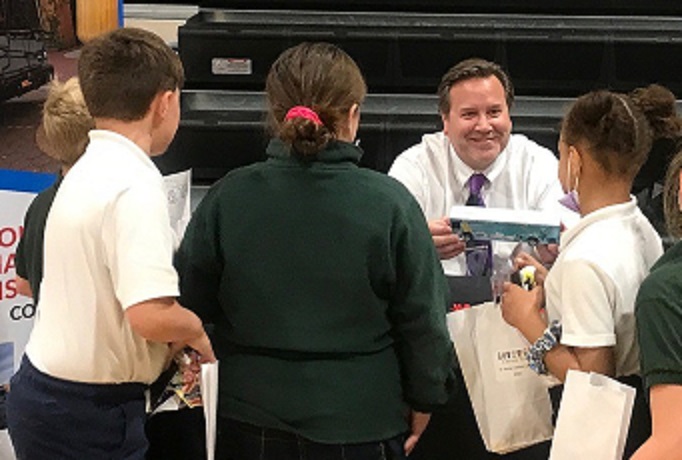 Active engagement in the communities we serve has always been important
to the Transit Authority of River City (TARC). Participation in community
events offers TARC the opportunity to share information about the
affordability of riding, the exciting projects and initiatives we have going on,
and how we support economic and community development. Riders, the
general public, and community stakeholders always learn something new
when stopping by the TARC booth at community festivals and events. From
the Pegasus Parade to school field trips to special services like travel training
and MyTARC bus appearances – TARC proudly joins with many community
partners each year to show support for the region we serve.
TARC offers a variety of ways for individuals and groups to connect and learn more about its services:
Community Festivals and Events – TARC personnel set up a booth or bring a coach onsite to promote rider service, for travel training and engage with the community
Day on the Town – Paid service for FTA qualified human service organizations serving seniors to specific locations
Educational Fieldtrips – TARC invites children of all ages to Union Station or will visit schools interested in travel training, careers at TARC and history of the organization and Union Station
Travel Training – Live step-by-step tutorial to help new riders feel confident riding TARC