Fare Structure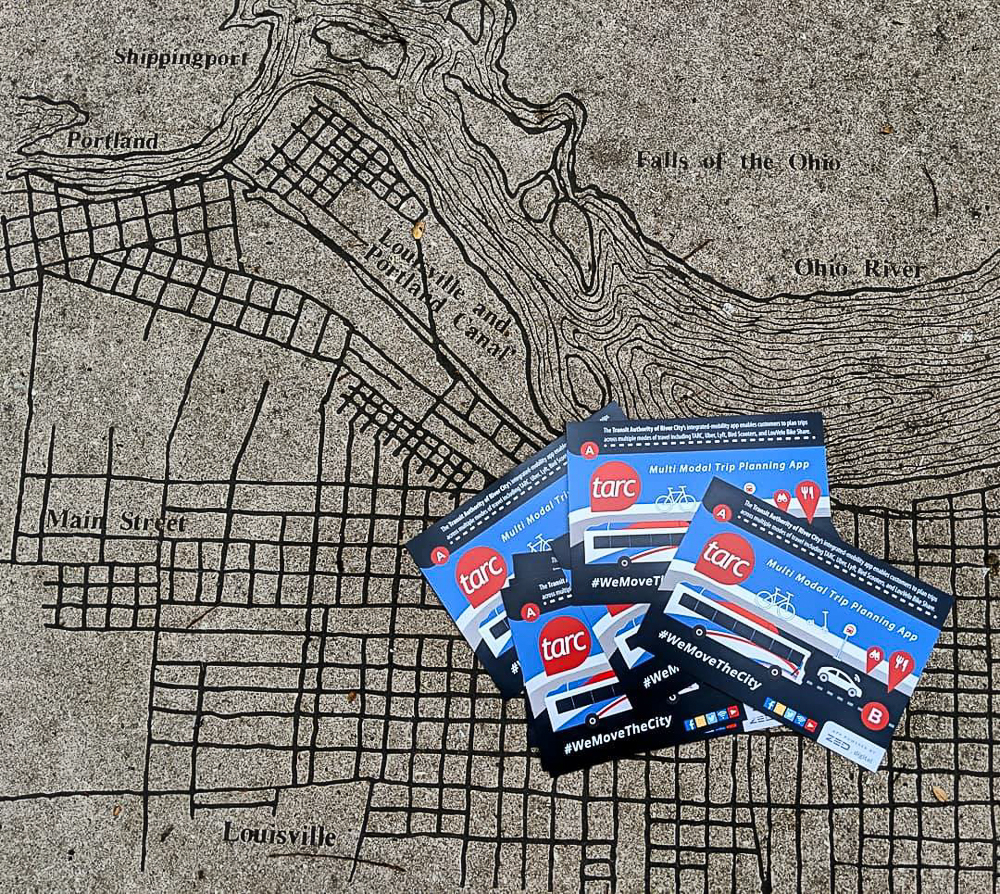 Local Fixed Routes
Cash single ride – $1.75 exact change
Cash fare does not include transfer trips. Drivers do not issue paper transfers.

MyTARC card single ride – $1.50 stored value
Includes transfer trips within two hours of initial boarding. An additional $1.00 will be deducted when transferring from a local to an express route.

MyTARC card passes

24-hour pass – $3.50, starts with first use

7-day pass – $15, starts with first use
30-day pass – $50, starts with first use
Express Routes
Cash single ride – $2.75 exact change
Cash fare does not include transfer trips. Drivers do not issue paper transfers.

MyTARC card single ride – $2.50 stored value
Includes transfer trips within two hours of initial boarding. An additional $1.00 will be deducted when transferring from a local to an express route.

MyTARC card passes

24-hour pass – $5.50, starts with first use

7-day pass – $23, starts with first use
30-day pass – $85, starts with first use
Circulator Routes
Cash single ride – $0.75 exact change

MyTARC card single ride – $0.75 stored value
TARC3 Paratransit Service
TARC3 eligible paratransit riders: Purchase TARC3 tickets here. If you also ride TARC fixed route buses, you are eligible for reduced fares with a MyTARC card. See reduced fare information in the section above.
Reduced Fares for Eligible Passengers
Reduced MyTARC card fares
Local – $0.80
Express – $1.30 express
Circulator – $0.30
Transfers from Local to Express will be charged an additional $0.50.
Eligible passengers for reduced MyTARC card fare include:
Youth age 6 to 17 – must show verification of school enrollment and obtain a MyTARC photo ID card. Children ages 5 and under ride fare-free on all routes.
Citizens with disabilities – must complete eligibility form.
Medicare cardholders – must show a Medicare ID and complete eligibility form.
Citizens age 65 and older – must show proof of age or government-issued ID and obtain a MyTARC photo ID card.
MyTARC photo ID cards for reduced-fare eligible passengers are issued only at the TARC Customer Service kiosk located at 1000 W. Broadway, Louisville, KY 40203. Reduced fare MyTARC photo ID cards have an initial fee of $5.00. Hours of operation are Monday through Friday, 8:00 a.m. to 5:00 p.m. For more information, call (502) 585-1234.
Free Fares for Community Partners
Through a partnership with TARC, local businesses, educational institutions, and government agencies provide more than 100,000 fare-free trips to their employees and students every month.
Community partners include:
Amazon
eBay
Humana
Louisville Metro Government
Masonic Homes Kentucky
Simmons University
University of Louisville
UofL Health
UPS
Contact us to learn how your organization can become a TARC community partner and strengthen the workforce of today and tomorrow.