TARC and Kroger Join Together to Improve Mobility Across the Region
TARC and Kroger Join Together to Improve Mobility Across the Region
The Transit Authority of River City (TARC) has joined with Kroger and will announce 20 in-store Kroger locations (available immediately) across the region (KY & IN) fo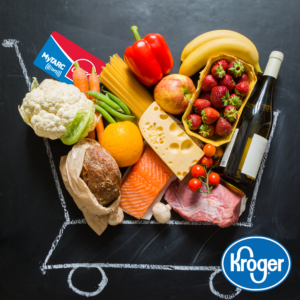 r the public to now add fare and purchase MyTARC cards.
"This is great news for TARC customers, and for the larger region we serve," said Ferdinand L. Risco Jr., TARC Executive Director. "This partnership increases the opportunities available to our entire community, making it easier for employees to connect to jobs, students to attend class, and for the Greater Louisville area to access needed resources each day."
"Kroger is excited to partner with TARC on this innovative solution and to provide our customers with the ease and ability to purchase and load MyTARC cards in many of our stores," said Erin Grant, Kroger, Corporate Affairs Manager & Media Spokesperson. "At Kroger our Purpose is to Feed the Human Spirit by creating a place our customers love to shop and associates love to work. This involves " creating solutions to simplify their lives, and improving mobility and food access.
MyTARC electronic fareboxes were installed on all TARC buses January 7 of this year. The new fare collection system allows customers to travel more easily with just a "tap" of their card—replacing a 20-year-old farebox that only accepted cash and paper tickets.
MyTARC Retail Locations (CLICK to View Map)
305 E. Lewis and Clark Parkway
1027 Jeffersonville Commons Drive
10645 Dixie Highway
1265 Goss Avenue
2200 Brownsboro Road
2440 Bardstown Road
2219 Holiday Manor
3039 Breckinridge Lane
3165 S. 2nd Street
3616 Buechel Bypass
4009 Poplar Level Road
4211 S. 3rd Street
4501 Outer Loop
4915A Dixie Highway
520 N. 35th Street
5533 New Cut Road
6900 Bardstown Road
7509 Terry Road
12501 Shelbyville Road
3400 Grant Line Road